TOP Valencia Events February 2018
Valencia Events February 2018

Spending Valentine's Day in Valencia?
You can take the  bus or tram from the city center to the wide sandy city beach where you will find  cafes, restaurants and a very long promenade. Take a stroll and enjoy the stunning views,  or go for a bike ride.  Valencia is a very bike friendly city with special lanes by the sea and in the city center.
Discover Romantic Valencia  >>
Stay at a Romantic Hotel in Valencia >>
Valencia Events  February 2018
La Cridà Fallas
26 February 2018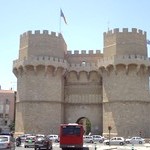 The Cridà is the annual call by the Fallera Major (Fallas Queen) from Torres de Serranos in Barrio del Carmen, and this marks the beginning of the festival of Las Fallas.
The most important days of the festival are from 15 to 19 March.
Where To Stay in Valencia ?

There are many lovely hotels in the old town or near the Turia Gardens, the stunning  City of Arts and Sciences  and the beautiful sandy beaches of Valencia.
For example,  the SH Ingles Boutique Hotel is located in an 18th-century palace in the center of Valencia's old town. Features include Free WiFi, a restaurant and bar, hotel café with terrace.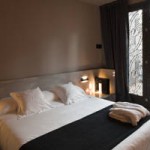 The luxury 5 star boutique Caro Hotel is just 200 meters from the Cathedral and a five minute walk from Plaza de la Virgen and Plaza de la Reina.
Features include bar/lounge, Free High-Speed Internet, restaurant, splash pool, room service and suites.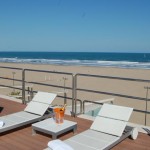 The four star Hotel Neptuno is ideally located directly facing the beach and surrounded by restaurants and bars.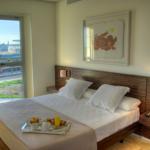 With direct access to the beach, there is also a beachside bar and terrace. The restaurant offers a range of traditional rice dishes and fresh seafood for dinner.