TOP Valencia Events January 2018
VALENCIA EVENTS JANUARY 2018
1 December 2017 – 6 January 2018
Ice Skating in Valencia
Every year Plaza del Ayuntamiento hosts the Christmas celebrations in Valencia with a huge Christmas tree, open air ice rink and a French inspired 18th century carousel.
Other ice rink s are at the Nuevo Centro Shopping Center (near the Expo Hotel),  the City of Arts and Sciences, and the rink near Bonaire.
Valencia Events January 2018
Kings Day in Valencia 6 January 2018
On the 6 January children received their presents for Christmas from the 3 Kings.  On the 5 January, Melchor, Gaspar and Baltasar arrive at the port of  Valencia by boat,  usually around 5.pm.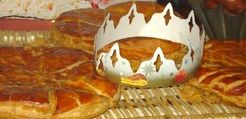 Then at 6.00pm the procession of the Kings winds it's way through the streets of Valencia. Handfuls of sweets are thrown  to the waiting children. ..
---
REBAJAS – JANUARY SALES

---
Valencia January Events  2018

Feria de Navidad ~ Valencia Fun Fair

1 December 2017 – 22 January 2018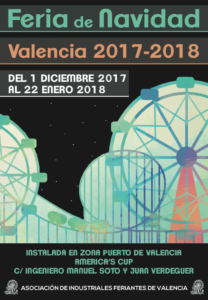 The fair is situated between Avenida de Francia and Calle Ingeniero Manuel Soto, very close to the Edificio del Reloj and the Juan Carlos I Royal Marina.
Location: Avenida del Puerto 330
46024 Valencia
Price: no entry fee; you pay per attraction
Number 2, 3 and 30 bus or routes 4 and 19 which go via Plaza del Ayuntamiento.
Find out more ~ Feria de Navidad
---
Valencia January Events  2018
FLAMENCO in Valencia
LA BULERÍA- Tablao Flamenco
Obispo Jaime Pérez, 24 46006 Valencia
www.labuleria.com Tel. +34 963 815 661
---
LIVE CONCERTS
Funk, pop, jazz and celtic music among other styles.
Venue: BLACK NOTE CLUB
Polo y Peyrolón, 15 (zona Aragón)
Phone +34 963 933 663
Clubs in Valencia / Nightlife in Valencia
---
VALENCIA EVENTS January 2018
GRAN CIRCO WONDERLAND NEW SHOW

AVDA. PIO BAROJA 3, (in front of Bioparc) 46015 VALENCIA

Every year with a different show, synonymous with good show the Wonderland has managed to be a reference for the Valencian public at Christmas.
The circus is held under huge tents of more than 5000 square meters of infrastructures with 250,000 watts of lights, effects and robotics, more than 20,000 watts of sound, a capacity of more than 1500 locations that offer a perfect visibility, room Waiting for 1,500 people and with its POWERFUL HEATING.
Children under 2 years old do not pay entrance fee.
You can buy tickets from El Corte Ingles
---
VALENCIA EVENTS January 2018
Circo Raluy Legacy
1 December 2017 – 28 January 2018
For the first time in Valencia, the circus is a show combining traditional theater with new innovations.
Location: (Marina) Sc Puerto 10
Address: Consorci València 2007 . Valencia, Moll de la Duana, s / n, 46024 Valencia, Spain
Phone: +34 609 32 93 43
Find out more website
---
Where To Stay in Valencia ?

You can find many hotels, apartments and villas in the surrounding areas by using this link to Booking.com.
The reviews and photos will help when choosing a place to stay. You book online and then pay when you get here.
Valencia Town Center
Valencia Attractions
Turia Gardens  /  City of Arts & Sciences
Valencia Restaurants
Valencia Events
Cheap Flights To Valencia
Valencia Accommodation