Valencia Events June 2017
Valencia Events June 2017
Festival of Sant Joan
23 June 2017
The festival of Sant Joan is held between 20 and 24 June and coincides with the summer solstice.
The night of Sant Joan is the shortest night of the year and jumping over bonfires for a minimum of three times is considered to bring you luck for the entire year. Parties are held all over Spain and in Valencia the beach is full of people having fun – there are bonfires, fireworks, music and dancing.
---
Valencia Events June 2017
Cinema Jove ~ 32 Festival Internacional de Cine de Valencia
23 June – 1 July 2017
The Cinema Jove has become a meeting point for young filmmakers from all over the world.  The festival focuses on the most interesting and creative films and has launched the careers of many talented young people.
---
Valencia Events June 2017
Valencia Festival of Films ~ Film d'Estiu (Summer Films )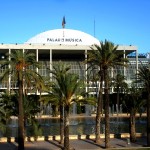 During the warm summer evenings the Turia Gardens hosts the Valencia Film Festival with films from Italy, France, the USA and many more for you to enjoy.
Tickets are around 3.5 € for one session and 10 sessions cost €22. You can enjoy some excellent films (including some in English) along with popcorn, coke and beer.
Find out more ~ Valencia Festival of Films
---
Where To Stay in Valencia ?

In the Old Town  you have all the culture, restaurants and shops on your doorstep.   Other popular places to stay are near the City of Arts and Sciences, the Turia Gardens or by the beaches of Valencia.
Booking.com have a variety of hotels, B&Bs, apartments and villas to suit everyone's taste,  just book online and pay when you get here.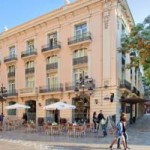 The SH Ingles Boutique Hotel is located in an 18th-century palace in the center of Valencia's old town.
Features include Free WiFi, Restaurant and Bar and hotel café with terrace.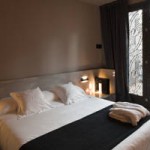 The luxury 5 star boutique Caro Hotel is just 200 meters from the Cathedral and a five minute walk from Plaza de la Virgen and Plaza de la Reina.
Features include bar/lounge, Free High-Speed Internet, restaurant, splash pool, room service and suites.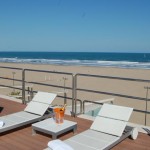 The four star Hotel Neptuno is ideally located directly facing the beach and surrounded by restaurants and bars.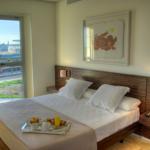 With direct access to the beach, there is also a beachside bar and terrace. The restaurant offers a range of traditional rice dishes and fresh seafood for dinner.