Valencia Events May 2017
TOP Valencia Events May 2017
52nd Fira del Llibre ~ BOOK FAIR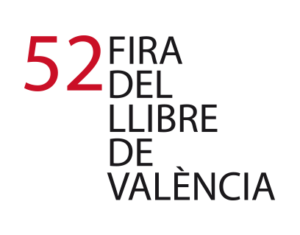 20 April to 1 May 2017
With more than 80 stalls and a variety of books, this is the ideal location to enjoy a couple of hours browsing books.
Venue: Viveros Gardens (see Parks and Gardens).  For more information check out ~ Valencia Book Fair
---
Valencia Events May 2017
3 May 2017
Día de la Madre (Mother's Day ) 
Mother's Day is always held on the first Sunday in May .
Cruces de Mayo ~ Festival of 'The Crosses of May'
Every year the festival of Cruces de Mayo (The Crosses of May) is celebrated in Spain and Latin America.  Huge crosses made of roses commemorate this day which is said to be the day a wooden piece of Jesus Christs Holy Cross was found by Saint Helen.  Many flowers festivals are also held during the month of May which date back to pagan times.
---
Valencia Events May 2017
Festival of Our Lady of the Forsaken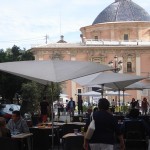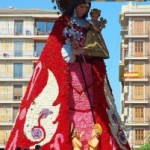 Fiesta de la Mare de Deu de Valencia (Festival of Our Lady of the Forsaken) is alway held  on the second Saturday/ Sunday in May.  The festival is in honor of Our Lady of the Forsaken, one of the Patron Saints of Valencia.
Saturday Evening Events
8 pm ~ Ceremony for the Virgin at the Real Capilla (Royal Chapel).
11 pm Concert by the Municipal Orchestra in the Plaza de la Virgen.
Midnight (00 am) Fireworks display in the Plaza del Ayuntamiento. Followed by the Gran Dansà (the Great Dance) and Cantà d'Albaes (traditional songs) in honour of la Mare de Déu (with the collaboration of the Associació de Cant Valencià) in the Plaza de la Virgen.
---
Valencia Events May 2017
10 HOURS OF CONCERTS
20 May 2017
Espaci Mutant de Las Naves will be holding concerts for 10 uninterrupted hours. It will boast presentations of the new works by María Arnal and Marcel Bagés, Rosalia & Refree, Pau Vallvé and Anímic. New this year will be showcases by Las Víctimas Civiles, Ferran Palau and Júlia.
Tickets are on sale for €15 at Pop Maritims
Or buy in person from La Cooperativa del Mar (C / Literato Azorín, 18).
Venue: Espaci Mutant de Las Naves
Find out more ~ Pop Maritims
---
Valencia Events May 2017
RUSSAFART
25 May 2017
Russafa celebrate 'Russafart' an artistic event aimed at everyone interested in art culture and in discovering first hand the work of participating artists.
Venue: Ruzafa Neighbourhood
Find out more ~ Russafart
---
Valencia Events May 2017
Regional Dances featuring Dulaina and Tabalet
Saturdays in April, May and June ~ Plaza del Mercat
Dance groups perform in traditional dress to the sound of the dulzaina and tabalet, the instruments most representative of Valencian folklore.
6, 13, 20 and 27 May and 3, 10, 17 and 24 June at 12:00.
Venue: Plaza del Mercat
---
Where To Stay in Valencia ?

In the Old Town  you have all the culture, restaurants and shops on your doorstep.   Other popular places to stay are near the City of Arts and Sciences, the Turia Gardens or by the beaches of Valencia.
Booking.com have a variety of hotels, B&Bs, apartments and villas to suit everyone's taste,  just book online and pay when you get here.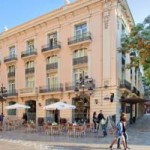 The SH Ingles Boutique Hotel is located in an 18th-century palace in the center of Valencia's old town.
Features include Free WiFi, Restaurant and Bar and hotel café with terrace.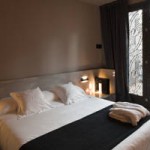 The luxury 5 star boutique Caro Hotel is just 200 meters from the Cathedral and a five minute walk from Plaza de la Virgen and Plaza de la Reina.
Features include bar/lounge, Free High-Speed Internet, restaurant, splash pool, room service and suites.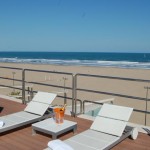 The four star Hotel Neptuno is ideally located directly facing the beach and surrounded by restaurants and bars.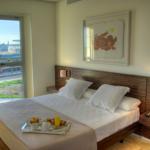 With direct access to the beach, there is also a beachside bar and terrace. The restaurant offers a range of traditional rice dishes and fresh seafood for dinner.