Americas Cup Valencia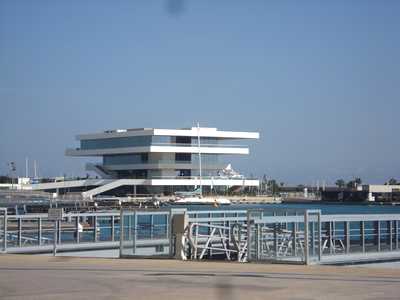 The 32nd Americas Cup was the greatest sailing event of the decade and Allinghi once again were the winners of the Cup.
Valencia was proud to host this wonderful event in 2007 and  again in 2009.
With such excellent weather conditions and warm steady breezes, this lovely coast line is perfect for sailing yachts.
A brand new harbor with state-of-the-art marinas and viewing capacity for over a million spectators made this a fantastic venue for the  Americas Cup.
History of the Cup
In 1851, the event was sparked off by a sailing race in the Isle of Wight between England and the US.
The US won and thus was the birth of this event which is held every 3 to 4 years.
---
El Grao/El Puerto (The Port)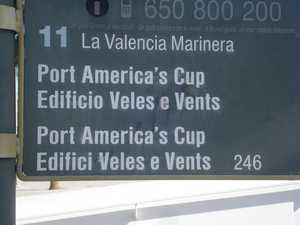 London architect David Chipperfield and Barcelona n720 architects completed the new center in the Port's inner harbor ( Edificio Veles e Vents).
In October 2007 the building was shortlisted and favorite for the British 2007 Stirling building of the year award.
The building connects to a new park and was specially designed so that the elevated decks would give spectators perfect views of the races.
There is a public restaurant on the ground floor with reception and VIP facilities.
The first floor is open-air and contains shops and a viewing deck and the second and third level are where the VIP area is.
---
Getting Here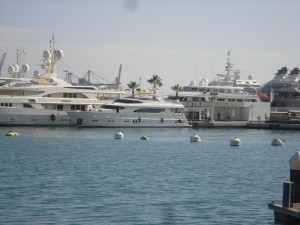 There are many buses which connect to the center of town.
Many pass the City of Arts & Sciences and El Saler shopping center.
You can also take the tram from Pont de Fusta (opposite Torres de Serranos) to Las Arenas.
Parking
There is an 800 place parking garage in Port America's Cup located below the Veles e Vents building.
Valencia Hotels
Things to do in Valencia
Valencia Tours
Valencia Map
Valencia Beach