TOP Valencia Tours
Valencia Tours
One of the best ways to get to know this lovely city is with a Valencia Walking Tour or on top of a bus.  You can also take a Valencia Day Trip and escape the hustle and bustle of city life for a few hours
---
Valencia Tours
City of Arts and Sciences ~ L'Hemisferic (The 'Eye')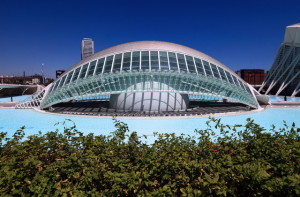 This is one of the most awesome of the City of Arts and Sciences attractions which was opened to the public in 1998. It sits on a huge rectangular pond which consists of gallons and gallons of brilliant blue water.
The pupil of the eye contains an IMAX cinema, a planetarium (which offers a virtual journey into space) and Laserium. It all comes in four languages, six channel stereo and a 900 m2 concave screen.
---
Valencia City of Arts Full-Day Combined Tickets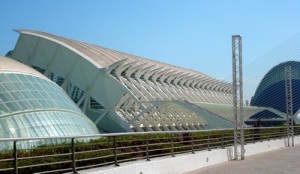 Explore Valencia's breathtaking City of Arts and Sciences with a combined full-day ticket to the Principe Felipe Science Museum, L' Oceanogràfic Sea Life Center and Hemisfèric, according to your preferences. See state-of-the-art architecture and more.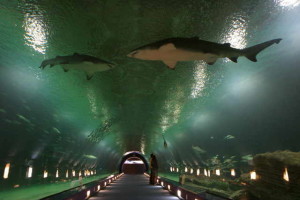 Touch and feel exhibits to learn scientific facts.  Watch an eccentric scientist demonstrate the principles of electricity.
Learn about climate change, biometrics and more.  See the impressive Hemisferic building, and watch 3D animations
Explore the world's aquatic ecosystems at L' Oceanogràfic and see sea lions, penguins, starfish and more.
---
---
Valencia Tours
Valencia Bike Tour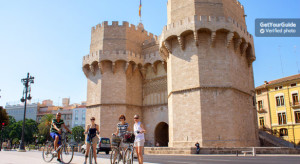 Discover Valencia's streets, squares, monuments and most important historical sites the fun way.
Pedal through old and new Valencia and its gardens. Visit the unique Turia Gardens, created in a former riverbed and pedal past Valencia's historical monuments, buildings, palaces, and universities.
Cycle to the stunning City of Arts And Sciences ~ Valencia's architectural wonder.
---
Historic City Centre Segway Tour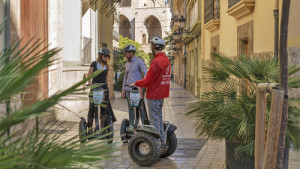 Explore the complex alleys and labyrinthine paths on a Segway, discovering the ancient past of Valencia with an expert guide leading the way.
As you glide along the streets of the historic city centre on your Segway, learn how Valencia was founded in the year 138 BC by the Romans, who established their Forum in Almoina Square – under which lies a museum of Roman ruins.
---
Valencia Tours
Valencia: City by the Sea Sightrunning Tour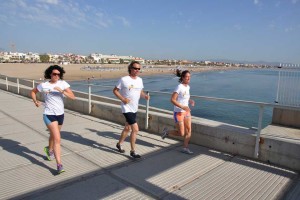 Experience the sights and sounds of Valencia´s picturesque beach and port on a 90-minute sightrunning tour.
Marvel at the modernist buildings and stunning boulevards that have been home to a number of top sporting events over the last decades.
---
Valencia Tours
Explore Valencia by Night: 2-Hour Night Bike Tour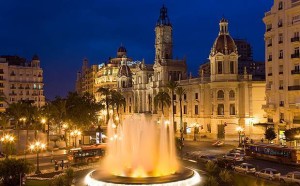 Discover Valencia by night and ride through the city's popular plazas. You can enjoy a 20-minute ride through the amazing Turia Gardens and finish the night off with a glass of local beer at a typical Spanish pub.
The tour starts in the heart of  the old town, at the beautiful Plaza de la Virgen.  On your way you pass Valencia Cathedral then cross over Plaza de la Reina – take a few photos and it's then onto the Turia Gardens.
What's Included:
• Bike rental for 24 hours
• Drink
• Padlock and helmet
• Guide
---
Valencia Tours
Classic Walking Tour of Valencia / From € 7.00 per person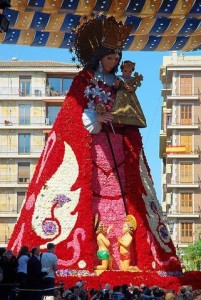 Duration: 3.3 hours  / Private tour/ Wheelchair-accessible
Highlights:
Learn about the history and traditions of Valencia
Walk along the old streets in the hidden heart of the city
Admire the Gothic architecture of the Valencia Cathedral
Explore the Central Market
View inside the Palacio del Patriarca and Marques de Dos Aguas
---
Valencia Tours

Tapas Tour in Valencia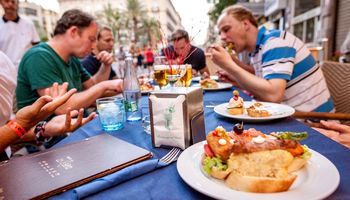 Visit 3 restaurants in Valencia on a guided tapas tour of the city.
Over the course of 3 hours, stop off in various spots to share tapas and drinks.  Along the way, learn more about the food you are tasting, and see monuments as you walk through the city.
What's Included
8 hot and cold tapas
3 drinks (wine, beer, soda)
Guided walking tour
Meeting Point
Plaza de la Reina, entrance of the Cathedral
---
Valencia Tours
Bioparc Valencia Full-Day Entrance: The Heart of Africa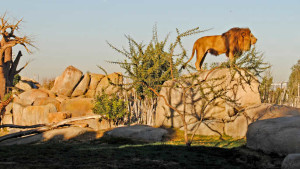 Welcome to a new concept of city zoo at Bioparc Valencia, built to spread the love and respect for nature while providing an enjoyable and relaxing experience for all ages.
Explore the heart of Africa without leaving Europe with a full-day entrance ticket to Bioparc Valencia. See lions, giraffe, lemurs, and hippopotamus in areas dedicated to the Equatorial Forest, Savannah, and more. Discover a new found love for nature.
---
Valencia Walks in the Old Town & Center of Valencia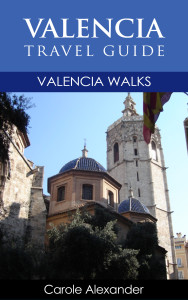 For each walk there is a link to an interactive map which can be used if you have Internet or WiFi access.
With step-by-step guidance on the three walks plus information,  photos, places of interest and ideas where to  eat.
All three walks start from Plaza de la Reina.
---
Valencia ToursValencia: City of Art and Sciences Sight Running Tour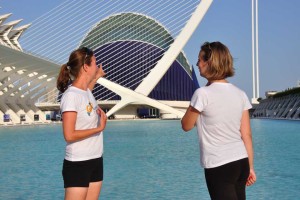 Enjoy a 1.5-hour jog in the stunning surroundings of Valencia's City of Arts and Sciences.
Marvel at Santiago Calatrava's futuristic monuments as you run along the Turia Gardens (old riverbed of the River Turia) and gasp in awe at sites such as the Hemisferique and Agora.
---
Valencia Tours
Albufera Bike Tour from Valencia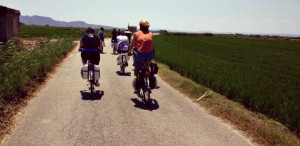 The Albufera Bike Tour takes you outside Valencia, cycling along the coast and partly inlands, towards the beautiful Natural Park of Albufera south of the city.
Leave the old city of Valencia and descend into the Turia Gardens, where the river used to flow toward the City of Arts and Sciences. Ride  through the park, cross a bridge, and keep going until you end up in the little town of El Palmar. Take a relaxing boat trip from here to explore the lagoon. Finish the tour with paella, a Valencian specialty.
---
Valencia Tours
Valencia and Barcelona: 4-Day Sightseeing Tour from Madrid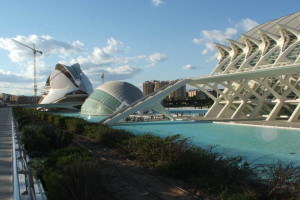 Rich in history, architecture, and culture, the cities of Valencia and Barcelona are amongst the most celebrated destinations in the world.
Enjoy this all-inclusive 4-day sightseeing trip from Madrid via high-speed train and air-conditioned coach.
---
Valencia Tours   
Mountain Walking Tours

Combine a trip to the city with a few days touring the mountains of Valencia and really recharge your batteries.
Stay in a family run hotel and enjoy the beautiful vistas and peace and tranquility of this lovely area of the region of Valencia.
---
Valencia Tours
Vineyard Tours

Wine lovers will enjoy the vineyard tours as there are so so many excellent reds and rosés of the D.O Utiel-Requena area.  You can visit bodegas, tour the wine cellars and finish it all off with lunch and a wine tasting session.
---
Take the ferry to the nearby Balearics Islands ?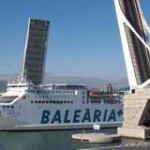 Enjoy a luxury ferry trip to the Balearic islands of Ibiza, Mallorca or Menorca. You can also take a longer trip to Barcelona, Morroco or Tenerife.
A ferry from the Port of Valencia to Ibiza takes 3 hours and a ferry to  Palma de Mallorca takes 4 hours.  Don't forget to watch out for those special offers.  A return trip is necessary – maximum 48 hours at destination.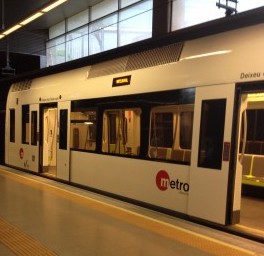 Valencia Travel