Plaza de la Reina ~ Valencia City Spain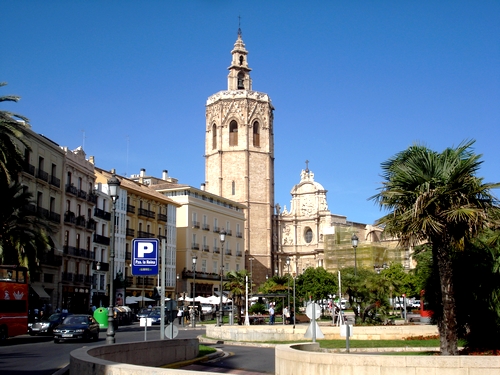 Plaza de la Reina,  is a lovely square in the center of the old historic quarter of Valencia,  just a few yards from Plaza de la Virgin in the Old Town.
The Cathedral of Valencia overlooks the square and the entrance is via the baroque door  (Puerta de los Hierros) which you can see in the image below.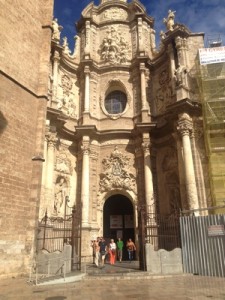 The church was originally built on the site of a mosque in 1262 and is mainly gothic with a  baroque facade.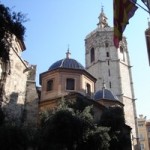 Next to it towers the stunning El Micalet bell-tower which has a spiral staircase with 200 steps.
The Cathedral is open daily from 7.15am – 1pm and then from 4.30-8.30pm –  free.  El Micalet is open from 10.30am – 12.30pm and 4.40-6pm – (admission fee).
Plaza de la Reina is surrounded by cafes, tapas bars and restaurants so a great place to enjoy a drink or meal.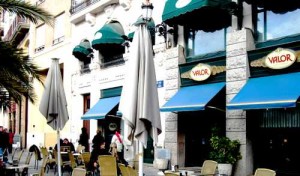 The square is easy to reach from Plaza del Ayuntamiento via Calle San Vicente Martir.
This narrow street is drenched in history and full of tiny shops and cafes selling pastries and cakes,  boutiques and cafes full of local dishes.
After a ten minute walk you reach the church and bell-tower of Santa Catalina which is the gateway to the Old Quarter.
The tiny Plaza Santa Catalina is surrounded by a few cafes and restaurants and two of the most famous horchatarias in Valencia.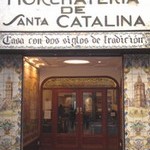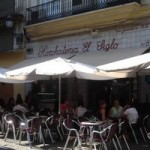 This is a very lively area and a wondeful place to sample horchata (often served with fartons – long iced buns).
The Horchateria El Siglo and Horchateria Santa Catalina are two of the most famous horchaterias in town serving this traditional drink.
Just off Plaza de la Reina is Plaza Redonda (round not square) which has three entrances. It's known locally as 'the Hole'  (el Clot) with a fountain in the middle, surrounded by stalls with birds, ceramics and bric a brac.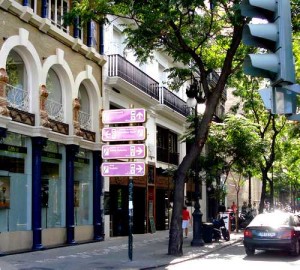 From here it's just a few minutes walk  down Calle San Vicente Mártir, to Plaza del Ayuntamiento, and the tree-lined shopping area of  Calle Colón.
Places to stay near Plaza de la Reina ?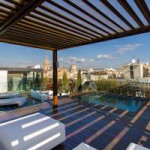 The Catedral Apartments are just 150 meters from Plaza de la Reina and there are many lovely apartments and hotels to stay in this area of town.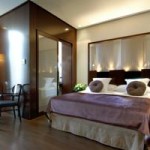 The AD Hoc Carmen and Vincci Palace Hotel are just a five minute walk from the Cathedral.
Plaza de la Reina Car Park
If you need to park your car there is a 24 hour underground car park  in the square.
Payments accepted: Coins, Notes
Number of spaces: 348
Mon-Sun 24 hours
€ 2.70 / 1 hour
€19.80 / 24 hours
Valencia Hotels
Districts of Valencia
Valencia Attractions