In the city center of Valencia is Plaza del Ayuntamiento – Town Hall Square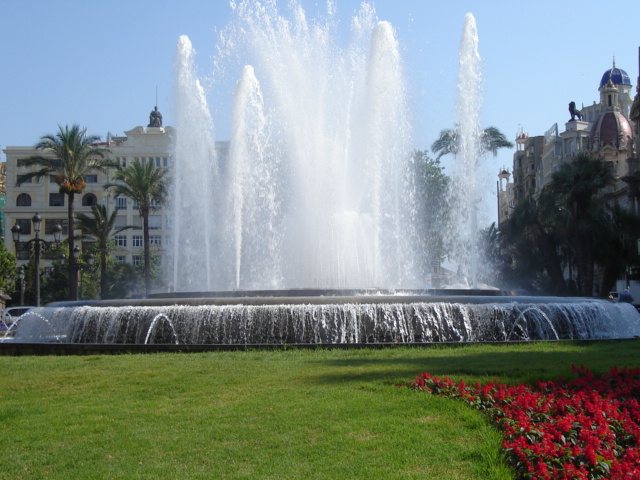 Plaza del Ayuntamiento (Town Hall Square) in the city of Valencia towers over the fountain and flower filled square of this magical city.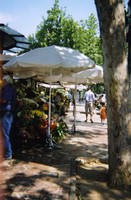 Similar to Trafalgar Square in London and Times Square in New York, this is where all the major festivals and events are held.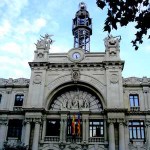 Restaurants, flower shops and notable landmarks,  such as the stunning post office, are on the square.
During the Christmas period the square is transformed into a huge ice skating rink with a Christmas tree and nativity scene.  For New Year, on the sound of the chimes at midnight,  twelve grapes are eaten, washed down with the local Spanish Cava.
Plaza del Ayuntamiento is at the center of the festival of  Las Fallas with daily firework displays (Mascleta) at 2.00pm every day. The festival ends with a pyrotechnic orgy of fireworks and the burning of the fallas –  known locally as La Crema.
Getting Around in Plaza del Ayuntamiento …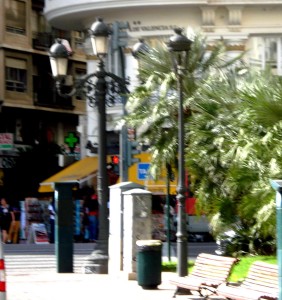 There are many buses and bus stops in the square and taxis are available at taxi ranks or you can hail one down in the street.  Xàtiva metro station and  Estacion del Norte  are just a few minutes walk away (see Transport in Valencia).
Take a stroll down one of many lovely side streets leading off the square and you will find many places to eat.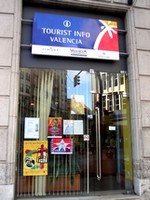 This is the hub of a very fast and exciting city, so should you get lost, do not despair as the main tourist office is on the square.
The Old Quarter and Barrio del Carme are easy to reach via C/San Vicente Mártir which leads directly to Plaza de la Reina where the Cathedral is located.
Just a few yards away is the beautiful  Plaza de la Virgen.
Shopping  & Sightseeing!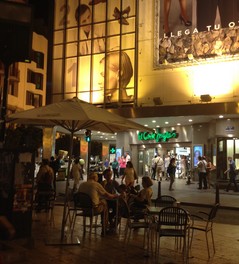 If you're looking for trendy, classic or avant-garde fashion this is the right place for you.
Shops, departments stores, cafés and restaurants are just a few minutes walk away in C/Colón.
This is one of the most upmarket  areas for shopping in Valencia.
Opening Hours : Monday – Friday 10 am – 13.30 pm
Closed Sat, Sun and last Friday of the month
---
Where to Stay in Valencia ?
Hotels near Plaza del Ayuntamiento …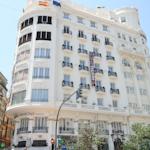 The 2 star Venecia Hotel overlooks Plaza del Ayuntamiento and comes with free Wi-Fi in all areas, rooms with balconies and flat-screen TVs.
A buffet breakfast is served in the dining room overlooking the square.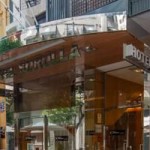 The 3 star Hotel Sorolla is located in a pedestrianized area  surrounded by cafes, bars and shops and just  50 meters from  Plaza del Ayuntamiento.
Free Wi-Fi and a free express breakfast with coffee, tea and biscuits, between 05:00 and 07:00.  Rooms are modern and include air conditioning, heating and satellite TV.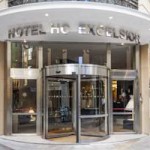 The 3 star Catalonia Excelsior Hotel is just a 2 minute walk to the old town and Colón metro station is a 10  minute walk away.
Facilities include bar / lounge, Business Center, Free High Speed Internet, room service and an air-conditioned restaurant and conference room.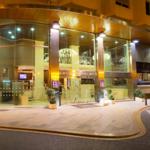 The 4 star Ayre Hotel Astoria Palace is a few minutes walk from Plaza del Ayuntamiento and comes with free WiFi, free mineral water and flat-screen satellite TV.  The Vinatea Restaurant specialises in Mediterranean cuisine and rice dishes.