BEST Shopping in Valencia …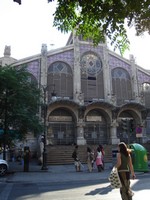 You really can shop till you drop in Valencia.
There are so many top international Spanish stores such as Mango and Zara right on your doorstep and things are so much cheaper.
Shopping in Valencia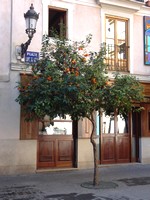 The center of Valencia is a shoppers paradise with an array of popular local shops.
The Old Quarter of Valencia is a treasure trove of little shops tucked away in cobbled side streets.
There are many Bijou Brigitte shops selling affordable jewellery (earrings, necklaces, bracelets) and accessories (belts, gemstones) .
Shopping in Valencia  at  Lladro Boutique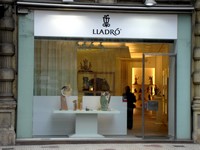 Collectors of the beautiful Lladro porcelain figures are in for a treat  as this is the home of LLadro.
The boutique shop is in a lovely street full of designer shops in the center of town and the Lladro workshop is just a few miles from the city.  Definitely not to be missed but don't forget to book online to reserve a place  ~  Read More >>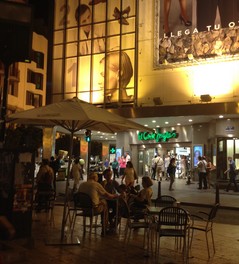 With such an assortment of shops ranging from inexpensive boutiques to designer stores there's a lot to choose from.
The upmarket tree-lined Calle Colón is very trendy and one of the major boulevards in Valencia.
If you're hunting for the latest fashion, you will definitely find it here.
There are many little souvenir shops in Valencia, especially around Le Seu (Cathedral district – Cathedral of Valencia) where you can buy typical souvenirs.  There are also many shops selling the famous Agua de Valencia  and local wines and food of this area of Spain (see Districts of Valencia and food of Valencia).
Shopping in Valencia Markets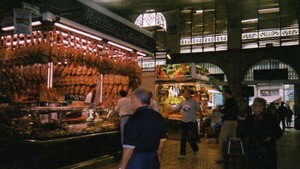 Shopping in Valencia wouldn't be complete without a visit to one of the many markets.
There are quite a few in Valencia but the most famous and beautiful of them all is Mercat Central which sells fresh produce.
There's also a very good street market every Thursday by the beach in the district of Cabanyal selling clothes, bric a brac and many other things such as fruit and veg.
Valencia Shopping Times 
Shops usually open from 10 am to 8.30 pm and shopping malls are open every day including Sundays and public holidays.
Shopping malls close on the following days.
1 May
25 December
1 and 6 January
Shopping in Valencia  ~ Shopping Centers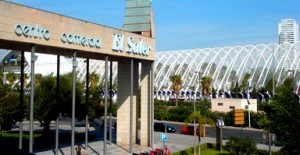 There are a variety in the center of Valencia where you can find everything you need.
The Nuevo shopping center is great if you are staying near the central bus station at the Expo Hotel.
The El Saler shopping center is ideal for those staying around the City of Arts and Sciences and those in the Canavas area are very trendy and up-market.
---
Shopping in Valencia ~ Superstores & Departments Stores
The major department store in Valencia and all of Spain is El Corte Inglés.
There are three of these stores in C/Colón and they usually have a cafe/restaurant on the top floor and supermarket in the basement
The media store Fnac and the huge Carrefour hypermarket are also very popular and there are lots more!
Map of Valencia
Tourist Information
Valencia Accommodation