Valencia Accommodation
Valencia Accommodation ~ Hotels ~ Apartments ~ Bed & Breakfast ~ Hostels ~ Villas
An apartment often works out cheaper if you are staying for a long time but for  a short trip a hotel is usually the best choice.   If you're not sure where to stay, check out  Districts of Valencia.  The Old Town is close to all the attractions and restaurants so a great place to stay as you have everything on your doorstep.   Accommodation near the Turia Gardens  and the stunning  City of Arts and Sciences ) is also very popular.
Valencia  Hotels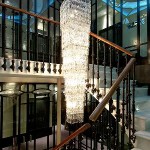 With such a variety of hotels and areas to choose from you can easily find somewhere suitable to stay.  The city beach is surrounded by restaurants and hotels, a vast promenade  and  lovely marina, and  just a bus or tram ride away from the city center.
---
Valencia Accommodation
Apartments in Valencia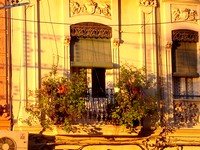 Renting a Valencia apartment can often work cheaper than staying in a hotel.  Stay in the Old Town, or near the Turia Gardens, the City of Arts and Sciences, or by the beach and live like a local.
Read more ~ Valencia Apartments 
Why rent an apartment  in Valencia ?
---
Valencia Accommodation 
Hostels in Valencia
A hostal is a form of guest house or small hotel in Spain, whereas a hostel usually offers private rooms for 2 or 3 people. Furthermore, many of the youth hostels have large dormitories accommodating up to 8 or 10 people.
---
Valencia Accommodation 
Valencia Bed & Breakfast
If you prefer to stay in a bed and breakfast accommodation in the center of town or close to the beach,  there are many to choose from.
---
Valencia Accommodation

Villas in Valencia
In addition to the many villas in the surrounding areas  of Valencia, there are many further down the coast on the Costa Blanca (also in the region of Valencia). Popular resorts on the Costa Blanca include Moraira,  Javea, Calpe, Altea, Denia and Torrevieja.
Valencia Town Center
Valencia Attractions
Valencia Events