Altea ~ Costa Blanca,Valencia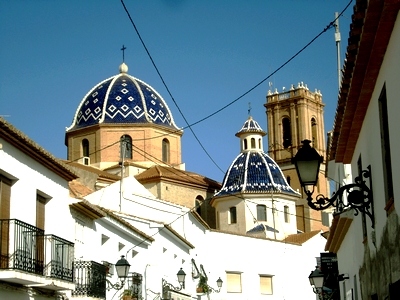 The pretty town of Altea is situated between Calpe and Benidorm and next to the seaside resort of Albir (Alfaz del Pi) north of Benidorm in the region of Valencia.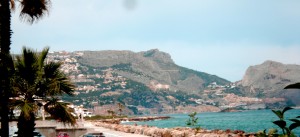 Famous for the blue and white domed church of Nuestra Senora del Consuelo which is perched high on a hill in the village overlooking the Mediterranean sea.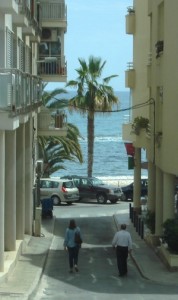 The seafront has a lovely promenade full of restaurants and bars which invite you to relax and enjoy the views to Calpe and the the rock of Ifach which towers over the town.
There is a very large shopping center with many lovely shops and restaurants.
Stunning scenery and mountain walks make this a very popular area of the region of Valencia.
Altea Beaches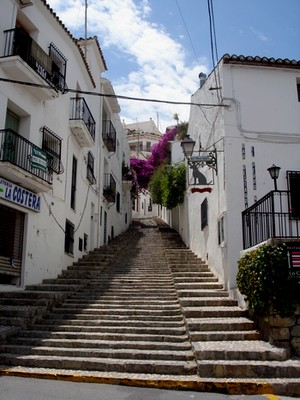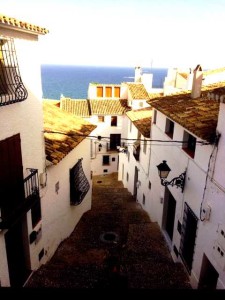 There are many little coves and beaches which extend along the 5km seafront.
These include Cap Negret, Playa de la Roda and Cap Blanc.
Along the pretty yacht harbor are the beaches of Pueblo Macarat which is a pebbly beach extending to the beach of Albir.
The main beach of the town is Playa de la Roda which is narrow and pebbly so not great for those who enjoy sandy beaches.
It's probably one of the reasons the town still retains it's Spanish air and traditional way of life.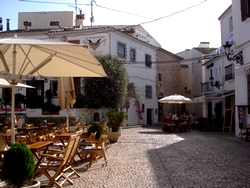 To reach the old town cross over the N332 and then climb the narrow cobbled streets to the main square where you'll have excellent views of the area.
This was and still is a Bohemian area which has long been the haunt of artists. On your climb you will see many small art galleries and craft shops.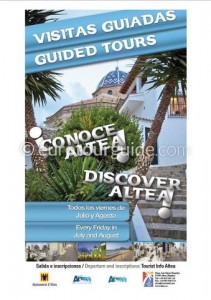 Altea Guided Tours
The Tourist Office are offering free guided tours.
When :  On Friday during July and August 2014.
Time :  The walk starts at 19:00 from the Tourist Office and lasts about  2 hours and  is in Spanish and English.
You can go directly to the Tourist Office to reserve a place or tel: +34 965 844 114 or you can email: altea@touristinfo.net
Nearby is El Trenet (tramvia) to take you to nearby resorts or you can always take the bus.
El Trenet (Tramvia – Tram)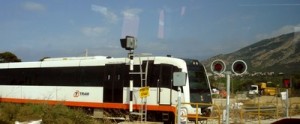 The narrow-gauge railway connects Alicante with Denia
This is a very enjoyable and affordable way to travel around the Costa Blanca.
For more information check out Tram Website
Where to Stay in Altea?

There are many hotels to suit all budgets ranging from 3 to 5 star hotels plus lots of apartments and villas.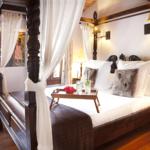 The Hotel Abaco is a traditional 3 star hotel in the heart of the old town of Bellaguarda-Altea facing the sea with free WiFi in rooms and a popular restaurant serving good food at affordable prices.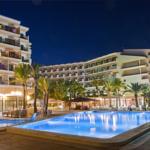 The 3 star Hotel Cap Negret is a 20 minute walk from the center of Altea and features outdoor swimming pools with water jets, free Wi-Fi and balcony. The restaurant serves a Mediterranean buffet.