Alicante City ~ Second largest city in the Valencia region of Spain …

Alicante is one of the most popular destinations on the Costa Blanca.  With a wonderful year round climate, and many excellent beaches, it's the ideal location for a holiday.

Alicante is the second largest city in the region of Valencia with tree-lined boulevards, open air terraces, shops, cafes, restaurants, a lovely old town, marina and port where you  take the ferry to the nearby island of Ibiza.
Where To Stay in Alicante ?
There are many lovely hotels and apartments to suit all budgets in this lively resort which has some of the best beaches in Spain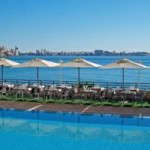 The Melia Hotel has a beachfront location between the harbor and Postiguet beach next to the marina.
Features include outdoor pool, spa, Business and Fitness center and free Wi-Fi throughout.  Rooms are air conditioned and and come with flat-screen satellite TV,  minibar, safe, terrace and impressive sea views.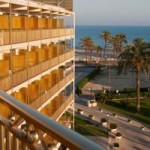 Hotel Almirante has direct access to San Juan Beach (Costa Blanca's longest beach), and is  just a 10-minute drive from the city center.  The tram to Alicante  is 100 yards from the hotel.
All rooms have free high-speed Wi-Fi and private balcony, many with sea views.
Things To  Do In Alicante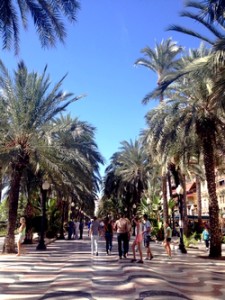 You can wine and dine at romantic restaurants and dance the night away at one of the many clubs. The city is buzzing with life and vitality and the Paseo de la Explanada is the best place to go for an evening stroll.
During the summer the 'Trensnochador' (night train) makes enjoying yourself even easier as it connects and drops you off at all the night spots.
A local landmark to visit is Benecantil mountain which overlooks the port and city.  For tapas bars and restaurants the best place to go is El Barrio in the Old Quarter of the city.  
Alicante Beaches
The city is surrounded by beautiful beaches such as La Playa de San Juan which is easily accessed from the road.
La Albufereta is smaller and more secluded and El Postiguet is the nearest beach to the city and port.
To the south of the city are the nudist beaches of La Playa Salador and Los Judios.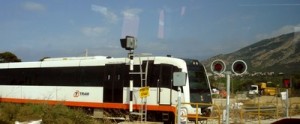 You can explore the surrounding area of the Costa Blanca with El Trenet – the coastal train/tram.
The narrow-gauge railway runs between Alicante and Denia and stops at all the major restorts along the way.
How to get here …
There many cheap flights to  El Altet Airport  which is just 10 km south-west of the city of Alicante.   Or,  you can take a flight  Valencia Manises Airport, and from there take the bus or train.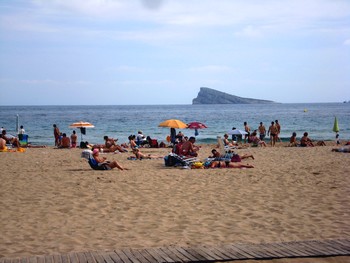 Benidorm