Best Valencia Hotels
Valencia Hotels

Lovely hotels in the center of town, near the City of Arts and Sciences, Turia Gardens and by the beach.
Valencia Hotels
Old Town Hotels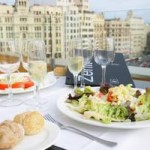 Valencia old town is one of the best places to stay as you have everything on your doorstep.
Restaurants, bars, clubs, shops, museums and top attractions are within walking distance of most hotels.  Barrio del Carmen is  a trendy area in the old historic quarter where you will find some of the best nightlife in Valencia.
---
Valencia Hotels
City of Arts & Sciences Hotels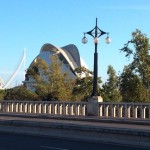 The amazing City of Arts and Sciences is situated at the far end of the Turia Gardens and within walking distance of the shopping district of El Saler.  It's also just a bus ride or walk through the Turia Gardens to the old town.
---
Valencia Hotels
Turia Garden Hotels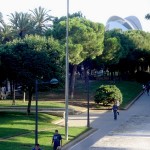 Valencia hotels next to the Turia Gardens are often very close to the City of Arts and Sciences and the Palau de la Musica.
This is a great place to relax, take a jog, a bike ride or a walk through the park to the old town.
---
Valencia Hotels
Beach Hotels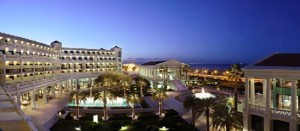 There are a variety of hotels by the beach ranging from budget to 5 star. The Las Arena hotel is directly opposite the city beach and close to the promenade and some of the best restaurants in Valencia.
More Hotels and Apartments in Valencia 
---
Valencia Hotels
Costa Blanca Hotels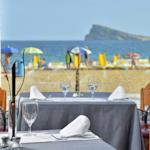 The Costa Blanca is where some of the top resorts  such as Denia, Calpe, Javea, Altea and Benidorm are located.  This area is in the region of Valencia and easy to reach by bus, car or train from the center of Valencia.
Alicante is home to the second airport in this region of Spain,  it's also the second largest city in Valencia.
---
Valencia Town Center
Valencia Events