Javea ~ Costa Blanca
Jávea (Xàbia) is a small coastal town just 55 miles (89km) south of the city of Valencia and 50 miles (80km) north-east of Alicante.  Javea is easy to reach via the N 332 road and  the AP7,  the motorway which runs along the coastline.
The bus service from Valencia airport runs only twice a day,  so it's best to go to the bus station in the center of Valencia where there is more choice. Address : Estación de Autobuses, Avenida Menéndez Pidal, 13 (46009)
To travel  by train from Valencia, take the train from Estacion del Norte to Gandia train station. From there take a bus. Tickets can be purchased online at Renfe.com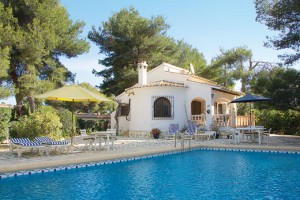 The old town of Javea is located inland just 2 km from the lovely horseshoe bay and fishing port and marina of Aduanas de Mar.
The promenade is a very popular place to go during the day or night. There are restaurants and bars with excellent views across the bay.
The popular Playa de Arenal is in the Arenal area where the National Parador is located.  To reach it you must follow the road which runs parallel to the Playa del Benissero – about 3km from the center of town.
If you like diving, Cabo de San Antonio has excellent diving and there are many scuba diving shops offering indroductory courses and PADI courses.
The Parc Natural Montgo offers a variety of trails which hikers will enjoy. Just contact the local tourist office and they'll give you a booklet of the Nature Parks and Trekking Routes.
All Spanish towns love fiestas and Jávea is no exception. As well as the 'Moors and Christians' fiesta  there's the Fiesta of the 'Virgen de Loreto'  (patron of the port of Duanes de la Mar).  The celebrations include processions with floats, firework displays and 'Bous a la Mar' – bull-running on the jetty.  Local boys jump into the sea and at the same time try to encourage a small bull to jump with them.
Due to the strict building regulations there are no high rise hotels and apartment blocks.
Where To Stay in Javea?
Hotel Jávea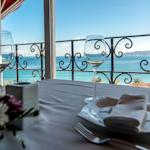 Hotel Javea is a popular 2 star hotel situated in the Port area of Jávea next to the marina and just 100 meters from Javea Beach.
Features include free Wi-Fi and free parking nearby. Rooms are air-conditioned and heated and come with a TV, minibar and fridge, wooden floors and a safe.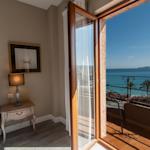 A bar with a terrace and continental breakfast and room service is available. The restaurant is on the 5th floor with great views over the bay and port.
Hotel Triskel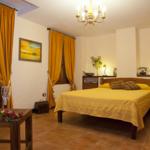 Hotel Triskel is set in a restored building in the old town, just 2 kilometers from the beach.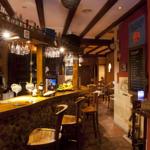 On arriving at the hotel you are given a welcome glass of cava.
Features include free Wi-Fi, free parking nearby, hotel bar and lounge area with fireplace.
Ferries to Spain / Valencia Hotels
Valencia City
Alicante ~ Denia ~  Benidorm ~  Calpe