Guide to Valencia Spain Weather

 Valencia Spain Weather ~ Year-round climate!
Why is the weather so good? Meteovista recently awarded Valencia the 2014 Best European Weather Award with Alicante second and Athens third and Valencia was also chosen to host the 2007 America's Cup (and the 2009 Americas Cup) as sailing conditions and the weather is good for all sports.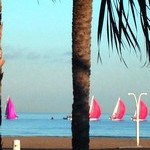 This is a city by the sea and also the birthplace of paella.
Locally known as the 'Garden of Spain',  the rich and fertile land produces rice fields, nuts, wine, olive and vast orange groves spreading the length of the  sandy beaches of this region of Spain.
Valencia Spain Weather
Spring in Valencia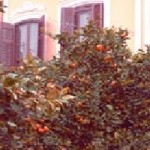 The Spring in Valencia is lovely, warm and sunny and a good time to explore the city and surrounding area.
There are so many festivals such as Las Fallas in March and Easter which you can really enjoy because the weather is so good.
---
Valencia Spain Weather 
Summer in Valencia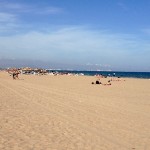 The summer months are the  ideal time for holidays in the sun and enjoying the long wide sandy beaches of Valencia.
Summer can often last well into October with temperatures in the late 20s and early 30s so still time to go for a swim and sunbathe.
---
Valencia Spain Weather
Autumn in Valencia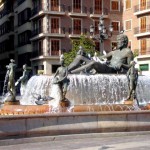 During the Autumn/Fall it sometimes rain but not very often.  If you're here during October or November it's a good idea to pack a small umbrella as you might get caught in a shower.
Other than that the weather is mild and sunny with temperatures often in the early 20s.
---
Valencia Spain Weather
Winter in Valencia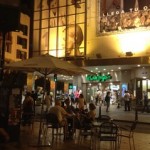 The winter months are mild and sunny with temperatures often in the early 20s. This is why so many people visit during the winter months and why it is such a popular year round destination.
The weather is so good that it's a pleasure to do Christmas shopping in December.  You can even enjoy a drink in the sun on the terraces of the Old Quarter or by the beach.
Valencia Travel
Valencia Accommodation
Surrounding Areas