Cost of Buying a House in Valencia
Thinking of Buying A House in Valencia?
At the moment there are many bargains to be found in Spain and that includes the city of Valencia.  The days of the pound hitting 1.40+  are long gone. Now BREXIT has put the dampers on the rate of exchange and you'll be lucky to get 1.16.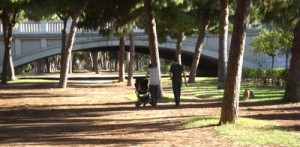 The cost of buying a house in Valencia is much more than it used to be.
Property tax was raised from 8% to a whopping 10% (it used to be 7%),  so the cost of buying a property in Valencia is now roughly 12% of the asking price.  This is a lot when compared to other regions of Spain.
In January (2014) Madrid cut ITP from 7%  to 6% making it easier to buy a property in Madrid.
 Benefits of Buying a House in Valencia
In Spain there's no such thing as leasehold (only for business and commercial), everything else is FREEHOLD.
One of the reasons Valencia  is very attractive is because the city is still relatively undiscovered and very Spanish.
For a long time property prices have been much lower than those of neighboring cities such as Barcelona and Madrid and those on the Costa Blanca.
Costs Involved When Buying A House In Valencia

In Spain transfer tax on resale properties,  known as ITP (Impuesto Sobre Transmisiones de Bienes Inmuebles) is set by regional rather than central government.
For example,  in 2013, Valencia and Catalunya increased ITP from 8% to its present 10%  and in January (2014) Madrid cut ITP from 7%  to 6% making it easier for people to buy property.
Stamp duty is 0.3 – 1% of the value of the property.
Notary fees – Approximately 500 euros.
(A notary's job is to confirm that the mortgage and the sale of the house are within the law)
Property registration fees – Approximately 150 euros.
Valuation of property by bank.
Buying A House in Valencia  ~ Estate Agents in Valencia City
The majority of estate agents in Valencia charge 3% commission and charge both the seller and the buyer.  Some charge more but never less and if they don't charge a fee the commission is normally included in the price.
Many people in Spain bypass the estate agents and buy via word of mouth so it's a good idea to get to know the people where you are interested in buying. Check out your local pub, cafe or restaurant and get friendly with the locals.
Cost involved when buying a house in the region of Valencia ?

If you are looking to buy in the
region of Valencia
in one of the popular resorts such as
Denia
,
Benidorm
,
Altea
,
Javea
and
Calpe
, most estate agents only charge the seller (always check with the agent first).
This area is very easy to reach via train or bus from Valencia (see Valencia Transport).  If you don't speak Spanish it's best to have an English speaking lawyer and essentially one you have found independently.
A point worth noting is that most Spanish people don't have a property surveyed before they buy it. To obtain a mortgage a bank (or lender) does a legal survey which focuses mainly on the property as a security for the loan.
Most important to remember is that the previous owners personal debts fall not on them but on the property, so be sure to check otherwise you may inherit the previous owners bills!
As mentioned earlier, it is now a buyer's market with many great bargains and there are many non-Spanish people hoping to take advantage of the low price of property in Valencia.  However, due to the economic situation in Spain,  not many local people can afford to buy property.
When you have found your property in Valencia you will need to pay the deposit in cash or by bank transfer.
This is necessary as it secures the property for you. The amount required is normally 3,OOO euro.
The next step is to get independent legal advice otherwise you may regret ever buying a house in Valencia.
If Spanish isn't your first language and you have no experience of buying property in Spain, you will need an English Speaking Lawyer who is fluent in English and can provide a reliable service.
Valencia Property
Town Center
Valencia Accommodation
Cheap Flights To Valencia
Advertise Your Property ?
Do you have a property to sell or rent ?
Fill in the form below and we will get back to you as soon as possible.